Inspirada
, Nevada, is an up-and-coming luxury community that is considered part of the town of West Henderson. This unique neighborhood offers plenty, from stunningly scenic outdoors and parks, sports fields and courts, excellent dining and shopping, and other amenities specifically designed for community members.
If you want to move to one of the beautiful
Inspirada houses for sale
, choosing the right real estate agent is a helpful step in taking the hassle out of the home buying process.
Stephanie Dibbs-Mangual and Keri Lade
are proud to provide a high level of expertise in sharing what makes this neighborhood unique and helping you become a part of it.
Here is a home buying guide for this incredible part of Nevada!
Things to know when buying a home in Nevada
Buying a home is a complicated process no matter where you are looking to move, but familiarizing yourself with local trends is an integral part of making sure
moving to Nevada
goes as smoothly as possible. Here are some of the most important things to remember if you are considering moving to Inspirada or another part of this beautiful state.
Understand your financial situation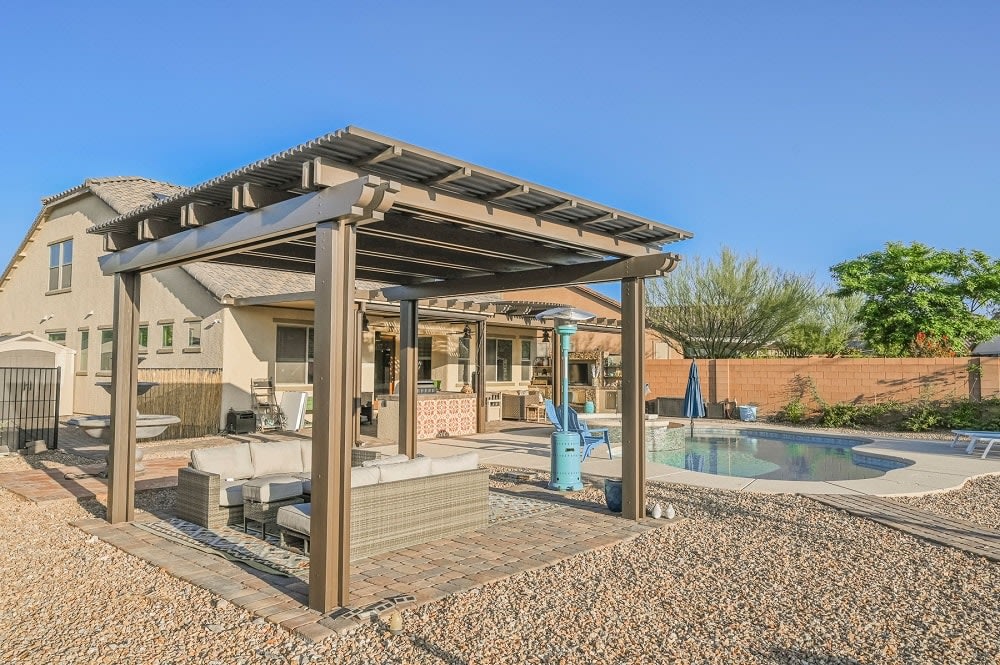 Photo courtesy of Stephanie Dibbs-Mangual and Keri Lade
Your budget is one of the most important factors when determining whether a potential home is a good fit. Having a solid understanding of which features you can afford can help you focus your search, as you can narrow it down to homes that are the most likely to be serious possibilities instead of spending too much time looking at options that do not make financial sense.
On the flip side, aiming too low can cause you to become frustrated if you are unable to find a home you love within the time frame you had hoped to. If you are searching for your dream home, you are likely working with a significantly higher budget than you were years ago when you were looking for a starter home or an apartment to rent.
Before you're ready to make a serious offer on a home, make sure you have plenty of funds available for a down payment and get pre-approved for your mortgage. Knowing how to make an offer that is reasonable and strong enough to help you gain an edge over the competition is another crucial step in securing a home in a high-demand area.
Understand what you are looking for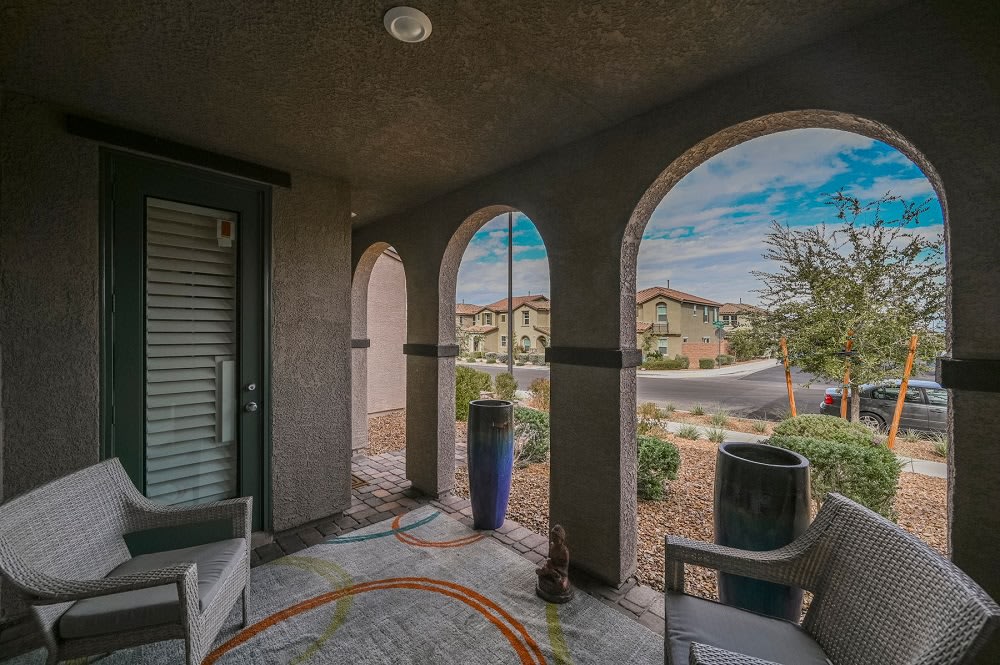 Photo courtesy of Stephanie Dibbs-Mangual and Keri Lade
Many Inspirada homes tend to be open and spacious, especially more so than in more densely populated states, which means that getting more for your money can be easier. Many larger homes naturally come with more features. Although this is an excellent problem to have, of course, it can make your search even more overwhelming.
Make a prioritized list of the features you absolutely need and those you would like to have. A solid understanding of which features to prioritize can help you narrow your search and find a home that aligns with your goals and life plans.
Understand current Nevada real estate market trends
While it can be helpful to know how the national real estate market is behaving, trends specific to certain cities can differ in meaningful ways. Common trends in Las Vegas, for example, may not match the market in Chicago. In the same way, despite their similarities, Inspirada — the best luxury community in Nevada — is not comparable to the best master-planned community in Florida. Work with your real estate agent to evaluate the Inspirada real estate market trends. They will always provide the most accurate information if you want to move to a more localized master-planned community.
Inspirada's unique atmosphere as an up-and-coming community means less specific information may be available than what you might find in many larger Nevada cities. However, it is always worth your time to find out as much information as possible about the area you plan to move to. You'll be as informed as possible when you begin the process.
Digging into the data surrounding real estate trends in Nevada, West Henderson, and Inspirada real estate can give you a better idea of what to expect when navigating the process of finding and buying a home in this area.
Understand the Nevada legislative process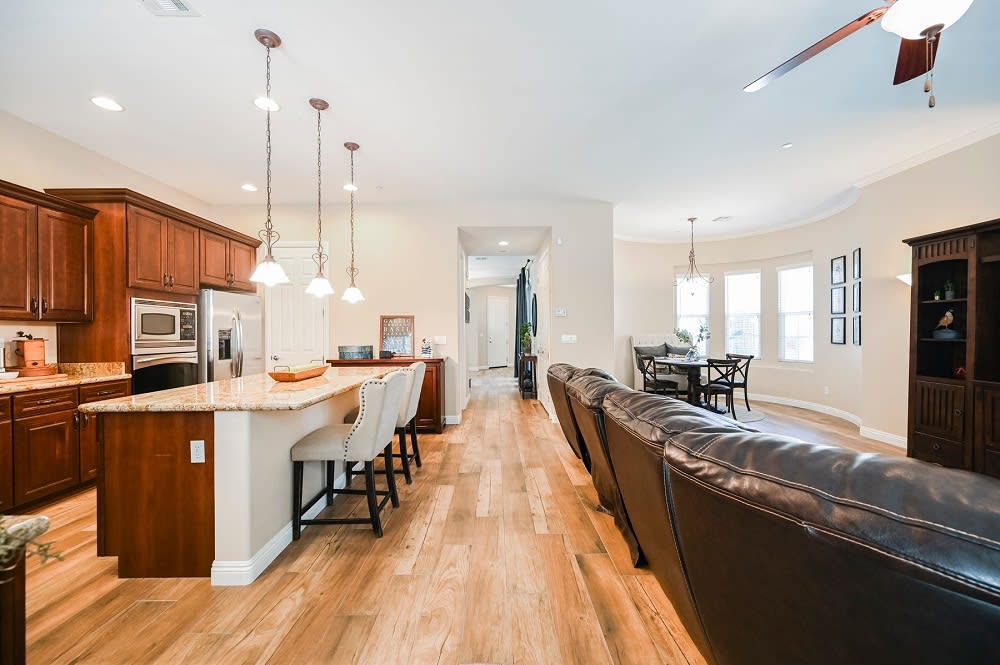 Photo courtesy of Stephanie Dibbs-Mangual and Keri Lade
Although you do not need to have an in-depth knowledge of the ins and outs of Nevada's state government functions before you begin looking at Inspirada real estate, it helps to have a general idea of how the state typically makes decisions related to housing. This can give you a better idea of what factors may affect the housing market and what changes you may see in the coming years.
In Nevada, the state legislature typically meets every two years to make changes related to a wide range of laws based on successes or failures that these areas have experienced during the previous period. This means that specific policies surrounding these laws change quickly, especially if a current solution is not working well and the legislature would like to try a different approach. Changes to zoning laws, pricing trends, congressional district boundaries, and other policies may impact the precise parts of the state that Nevada newcomers are most frequently moving to and cause local real estate market trends to fluctuate.
Any reputable Nevada real estate agent will be well-versed in how the state's current political climate impacts real estate trends that may play a role in your search for your dream home.
Choose the right real estate agent to make moving to Inspirada as hassle-free as possible
Are you thinking of moving to Inspirada? This up-and-coming community gives newcomers to Nevada the opportunity to be a part of something special. When you're ready to begin your home search for Inspirada real estate, look no further than Stephanie Dibbs-Mangual and Keri Lade's phenomenal
team
. Contact them today to learn more about what sets us apart from other West Henderson real estate agents or to start the process of
finding your Nevada dream home
!