When searching for professional help when buying and selling a property, it can be difficult to find a realtor that suits your communication style and aligns with your goals, much less two when it's time to complete the second portion of your home transaction. Finding an Anthem, Las Vegas realtor who can help you in both buying and selling a property can save time and money, as well as reduce stress and cause fewer mistakes. Before explaining why working with one professional can be a great move, here's what to know about Anthem's current real estate market.
Anthem is a highly desirable, master-planned community within Las Vegas Valley. Residents and buyers alike love it for its large luxury properties, its calm atmosphere, and great recreation at spots like the Anthem Country Club. Currently,
the market
in the area is cooling, reflected in decreasing units sold and increasing units available. However, buyers in the area should be aware of the increasing median price, which is up 10.7%. With this in mind, here's why to work with one realtor when buying and selling.
Better relationship
A natural process of working with skilled agents like Stephanie Dibbs-Mangual & Keri Lade throughout both processes is the development of a better relationship. With more time, professionals have more of an opportunity to get to know their client's specific dispositions, goals, and needs. This vital information is used in keeping a client updated through communication methods they're most familiar with, keeping on track with goals for buying and selling, and more.

A better relationship also helps a buyer and a seller trust their realtor more. Being more comfortable when voicing concerns or questions about the process helps agents provide their clients with services that align with their wants and needs. Increased familiarity can also help during negotiations, as an agent will have a deeper knowledge of their client's goals.
Reduces stress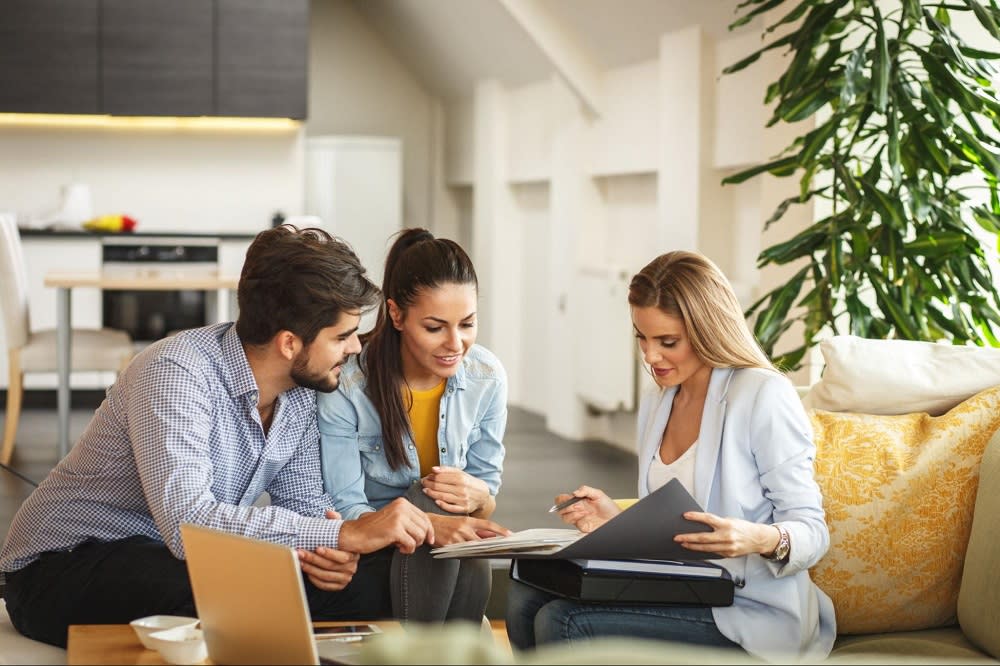 Those working with the same realtor when searching or listing Anthem, Las Vegas homes for sale will also experience reduced stress in both processes overall. Buyers working with realtors in the area will benefit from their local market knowledge and broader search of listed properties in Anthem. An agent will also be able to explain particulars about the affluent Las Vegas community, like the overall
quiet neighborhood
trends and its proximity to locations like Downtown and The Strip.

Working with the same realtor when selling in Anthem provides similar stress-reducing perks for sellers. For one, realtors who work with buyers and sellers will have a network of buyers who may be potentially interested in a seller's property. Additionally, a realtor's knowledge of the market and buyers in the area can help a seller prepare their property to attract more offers and help sellers time and price their sale.
Fewer complications
Overall, the process can be
less complicated
when working with the same realtor. For one, no transition time is necessary between buying and selling. This means the client doesn't have to reacclimate or readjust to another realtor's style of business. Not having a transition period significantly decreases potential problems due to miscommunication or poor communication.

Additionally, a realtor will already have all your necessary information when either helping you buy or sell. By having your necessary transaction details, it eliminates the need to transfer information between two agents. Not having to transfer information decreases the likelihood of missed or forgotten information, as well as saves time and hassle. Fewer complications overall means less stress for a client and an overall speedier process.
Lower costs
People buying and selling with the same agent can also potentially benefit from lower costs. Some realtors provide discounted commissions when buying and selling. Although buyers' agents are free of charge for buyers, discounted prices can be especially helpful for sellers in the area. Although the average
real estate commission
for realtors in Nevada is lower than the national average, saving money that can be used towards renovations or repairs is always a perk in a home transaction.
Current market conditions present a few challenges to buyers, such as increased median prices and high mortgage rates. The
average interest rate
in Nevada is 7.26% for a 30-year fixed loan and 6.41% for a 15-year fixed loan. A buyer who also needs to sell their home must account for additional costs like costs for repairs and staging, moving expenses, and more. A small cut on commissions can provide a silver lining for those in the process, as well as relieve some of the pressure from additional responsibilities.
Faster process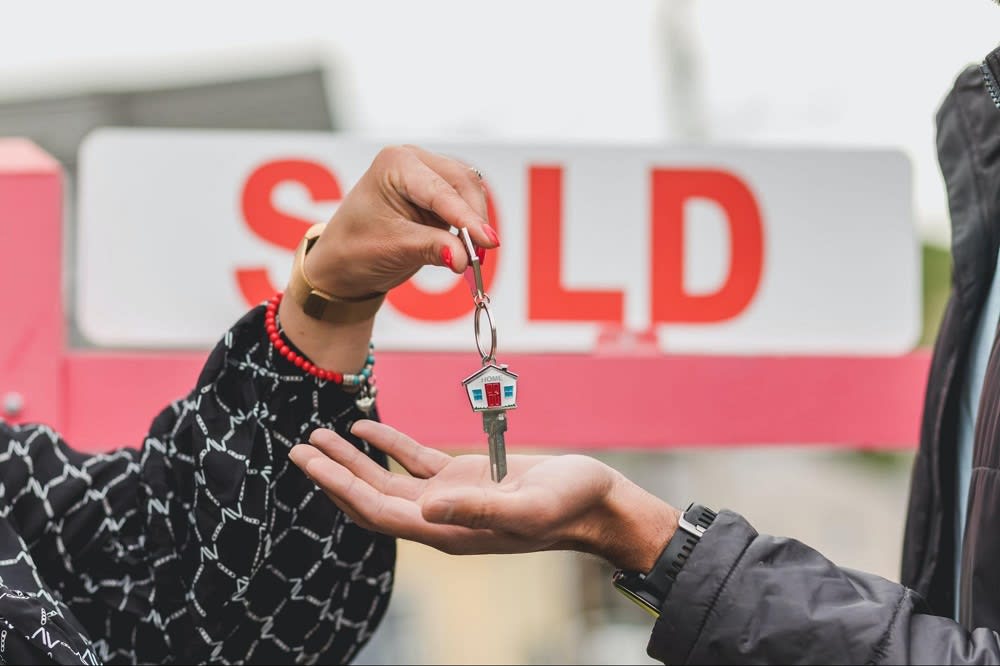 Lastly, those working with the same Anthem, Las Vegas realtor can benefit from a
faster process
. For one, an agent will have the information necessary to coordinate certain parts of the transaction, whether that be organizing a home showing to attend, an open house to host, or something else. Although the average day on market is 20 days for single-family properties in Las Vegas, a realtor's experience in knowing how to work within a short market time is necessary to take advantage of a speedy listing.

Additionally, buyers and sellers save time needing to find a separate realtor for the second part of their home transaction. Rather than spending time interviewing and researching local agents in the area, working with the same realtor has the added benefit of established rapport and familiarity. This familiarity prepares professionals to help their clients immediately, rather than having to figure out when a client wants and learn about their preferences through the partnership.
Ready to search for a realtor?
There are several perks to working with the same realtor when buying and selling. Not only does it save time and potentially money, but working with somebody you're familiar with can help make both transactions less stressful. When you're ready to start searching for properties in Anthem, Las Vegas, contact trusted local agents
Stephanie Dibbs-Mangual and Kate Lade
to guide you through the process.